The Sensorium 2023 conference took place at the Field Museum from November 11th to 12th, bringing together sensory biologists in the Midwest for two days of idea-sharing and camaraderie.
Some twenty speakers covered a range of topics, such as auditory streaming in treefrogs, the evolution of hearing in hummingbirds, and the "baffling conundrum" of why there aren't more cricket species that use acoustic tools.
Poster sessions covered even more ground, with more than forty participants presenting on topics ranging from monarch butterfly flight strategies, how "sensory drive shapes color ornament evolution" in a species of jumping spiders, and the effects of traffic noise on vocalizations in frogs.
(For talk abstracts, see here.)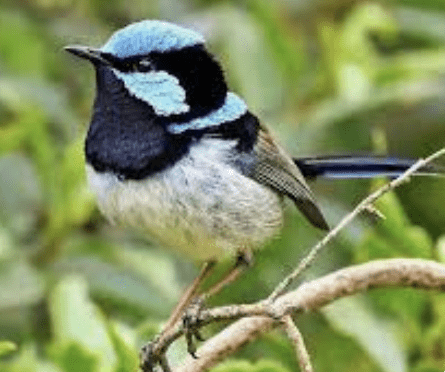 A highlight of the event was a plenary talk given by E&E Professor Emeritus Dr. Stephen Pruett-Jones, who talked about the behavioral evolution of fairy-wrens, a passerine that he spent thirty years studying in the Australian desert. Dr. Melissah Rowe, an E&E alum and now on the faculty of the Department of Animal Ecology at NIOO-KNAW, gave a talk entitled "Animal mating in a microbial world" in honor of Dr. Pruett-Jones, who was her doctoral thesis advisor.   
"The Sensorium has been a particularly influential conference throughout the course of my graduate training and so it was really special to help organize and host it in Chicago this year," said Kristina Fialko, a post-doctoral researcher in the Trevor Price Lab and a key organizer for the event. "We had a lot of interest in the meeting - over 100 attendees this year - which I think reflects this interdisciplinary and growing field. One thing I quite like about it is we don't have concurrent sessions," she added, "so you hear about a broad variety of research in sensory ecology across many different taxa, sensory modalities and levels of inquiry, which sparks a lot of conversation."
The conference, jointly sponsored by the University of Chicago, the Field Museum, and the American Society of Naturalists, provided a wonderful opportunity for the community of sensory biologists to come together, share ideas, and indeed spark conversation. Congratulations to everyone who made the event possible.